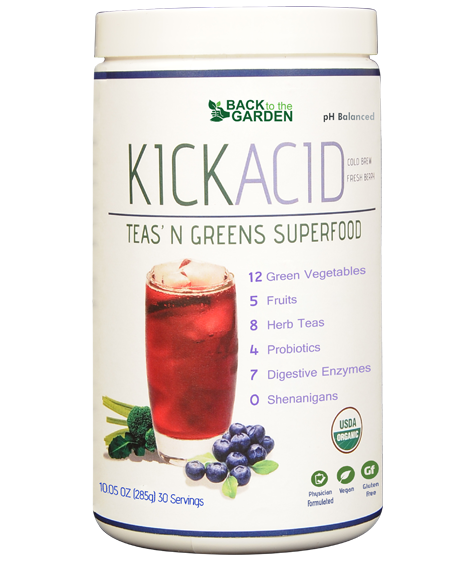 Kick Acid Super Foods
Kick Acid Teas N Greens is not your ordinary greens drink. We have combined the robust flavors of organic teas and essential oils with fermented greens and freeze-dried fruits to deliver the best tasting superfood product on the planet.
Our immune boosting Teas n Greens are full of micronutrients, promotes a healthy inflammatory response and all day energy while delivering a taste that all ages will love.