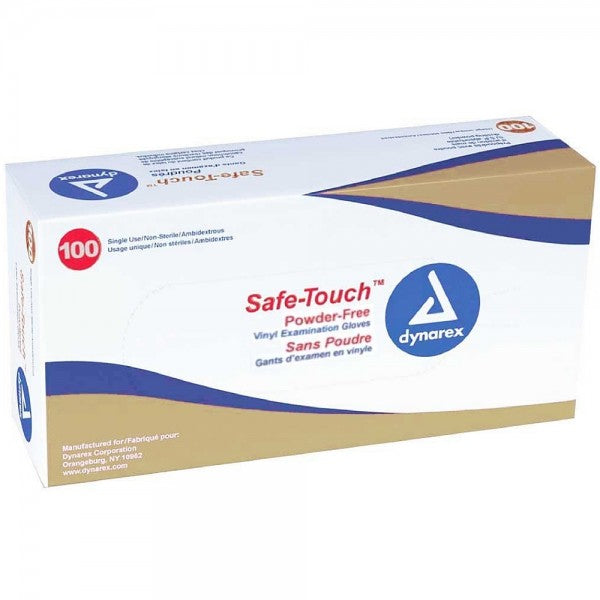 Dynarex 'Safe-Touch' Powder Free Vinyl Exam Gloves
Tough Strength, Comfortable Fit
When it comes to choosing the right glove, you need to be very selective. Finding the right fit with the right sensitivity is key to your decision. Thats what Dynarex Safe-Touch Latex Exam gloves achieve. Safe-Touch gloves are the first choice in latex gloves all across America. Our unique construction allows for acute sensitivity with enhanced protection. Safe-Touch Latex Exam gloves deliver acute sensitivity and less fatigue.

Powder-free latex exam gloves offer maximum protection and comfort for sensitive hands
For laboratory procedures where use of powder-free gloves is recommended
Ambidextrous; beaded cuff; low protein content
Textured surface for more secure and dextrous handling of instruments
www.dynarex.com